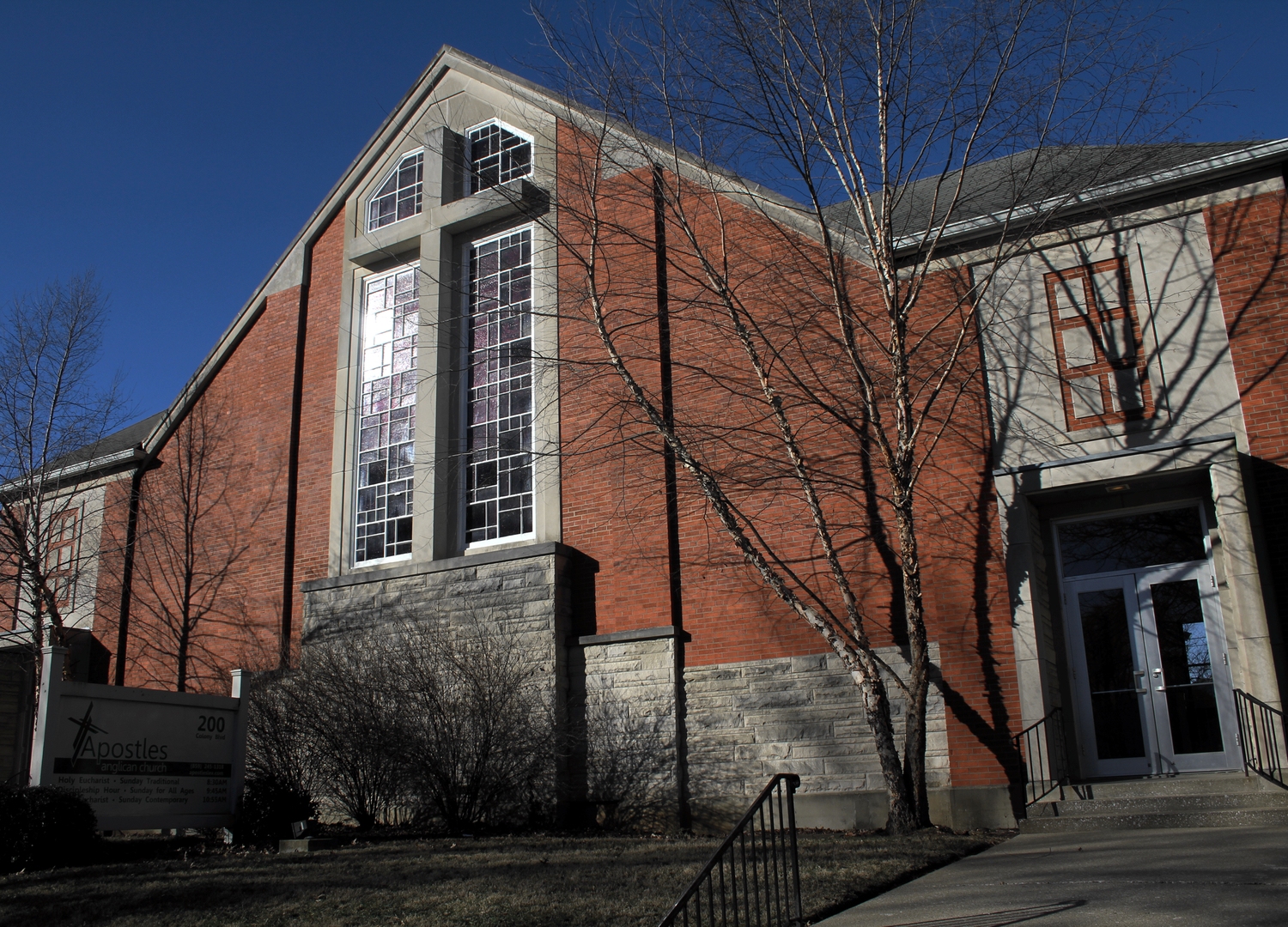 From the beginning, Apostles has sought to ground the life of our community
in the rhythms of community worship and small group life.
In January of 1996, Apostles was planted in the city of Lexington. Our vision was to call people into a vibrant community centered in following Jesus. Out of this community of disciples would flow the hope and healing of Jesus to our neighbors and the world.
From the beginning, Apostles has sought to ground the life of our community in the rhythms of community worship and small-group life. The Eucharistic gathering on Sundays centers us in the grace of Christ and our coming together in smaller groups and bands throughout the week strengthens us in our journey with Christ. As a community, we seek to practice the hospitality of Jesus by creating a welcoming and safe environment for exploring and growing spiritually. We believe deeply that the Jesus Way is a way journeyed together and often our greatest experiences of God will be gifted through one another as we share life together.
We intentionally look to the Anglican tradition for practices and resources to shape our worship and discipleship. We seek to make our journey together with Christ with the wisdom and disciplines of the ancient faith applied in fresh ways. We believe the scriptures are trustworthy for the living of our lives. We believe that the liturgy provides helpful boundaries and words for our corporate worship.
Our experience of Christ compels us with love to reach out in service to our neighbors. The Way of Jesus is the way of a generous and giving life. We believe that Jesus invites us into relationship with Himself and challenges us to follow Him on mission into our world. At Apostles, our missional life looks like serving the poor at a food pantry,mentoring at-risk kids at a local school, serving at a health clinic in Uganda, encouraging girls rescued from the streets in Costa Rica, and training young people to pray with others in the local mall. Above all, we support and help our people to bring the hope and healing of Jesus into their own homes and in how they raise their own children.
In 2009, Apostles joined the new Anglican Church in North America which aims to bring the transforming love of Jesus Christ to our neighbors. Apostles has become part of a dynamic movement for church planting and discipleship. Part of our journey from our former denomination to our new Anglican family involved living for a season as a church under The Anglican Church of Uganda. From 2005 until 2009 Apostles experienced life as a church in fellowship and mission with our Ugandan African brothers and sisters in Christ. This was a time of spiritual refreshment and missional renewal for our congregation. We attribute much of our spiritual vibrancy and health to these years of encouragement and partnership.
As we approach two decades of Christian life together, one thing remains central for us: making disciples. As our congregation has grown, so have the number of stories of those individuals and families who are finding new life in Jesus Christ. As a church, we are learning new and effective ways to disciple others into the way of Jesus.
We invite you to come and experience the hospitality of Jesus with us.