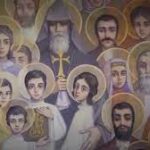 Remembrance Sunday
November 21st
Bring photos or mementoes of loved ones you would like remembered. There will be a place to place these items at the altar as we worship.. Names of those to be remembered will be read aloud during the service.
_________________________________________________________________________________________________________________
Places to Connect & Places to Serve
Tuesday
Time: 10.00-11.30am Weekly
Contact: Martin Gornik 859-539-2357 martin@apostleslex.com
Description: Studying the Letter to the Hebrews.
Wednesday
Time: 12:30—2pm Weekly
Location: Apostles Youth Room
C
ontact: Diane Gornik
859-806-2444
grnk4fma@aol.com
Jane Winegardner
859-509-1096
kyfoxhunter@gmail.com
Description: Reading "Liturgy of the Ordinary", by Tish Harrison Warren. Bring lunch if you 'd like.
Men's Group
Time: 6:30—8pm Weekly
Location: The Wilson's, 158 Preston Avenue
Contact: Larry Wilson 859-312-7134 wilsonappsr@mymetronet.net
Chris Little 417-773-6958 cclittle85@gmail.com
Women's Contemplative Prayer
Time: 6:30—8pm Every Other Week
Location: The Dragoo's,
524 Chinoe Road
Contact:
Michelle Dragoo
859-396-6580 michelledragoo1@me.com
Ruth Stanley
859-312-4872 ruthemus@yahoo.com
Description: Listening prayer and God conversations.
Thursday
Time: 6:15—8:15pm Weekly
Location: The Zonio's, 4810 Hartland Pkwy
Contact: Erin Zonio 859-287-9480 erin@zonios.org
Pam Buck 859-536-6716 pam@apostleslex.com
Description: Light dinner and guided conversation each week.
Friday
Men's Group
Time: 10:00—11am Weekly
Location: Apostles Anglican Church Lobby
Contact: Eric Bostrom 859-699-9216 eriwak@gmail.com
Description: Fellowship and encouragement.
Sunday
Worship Team
Contact: David Ray 706-676-6478 david.j.ray@asburyseminary
Stream Team
Contact: Paul Varnardo 504-256-1382 pdva222@gmail.com
Description: Manage the Facebook streaming and the sound board for the Sunday 10.55 Service. Team members serve on a rotation of about once a month depending numbers.
Children's Ministry Team
Contact: Angela Rehorn 859-285-6826 3rehorns@gmail.com
Description: Teams of 2-3 people each Sunday for elementary age children. There is a point person with others to assist. There is a curriculum followed to facilitate preparation.