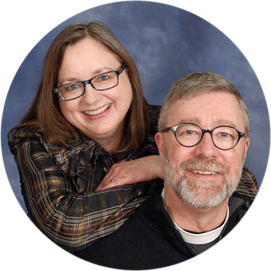 Martin Gornik
Rector
martin@apostleslex.com
859-539-2357
Likes: college football, boxer dogs, reading
Favorite Ice Cream: Ben & Jerry's Cookie Dough
What One Word Describes You: Enthusiastic
Books/Movies/TV: anything sci-fi by Peter Hamilton, Dallas Willard's Divine Conspiracy, Goodfellas, American Ninja Warrior
Household/Family: married to Diane; daughter Bethany; son Alden married to Amanda with our granddaughters, Abigail and Allison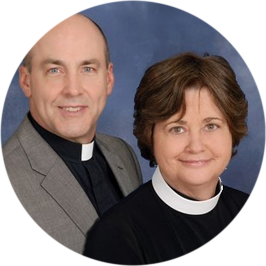 Pam Buck
Associate Priest
pam@apostleslex.com
859-245-1318
Likes: Knitting, Reading, Sawdust
Favorite Ice Cream: Mocha Almond Fudge
What One Word Describes You: Friend
Books/Movies/TV: NT Wright, Kenneth E. Bailey, Daniel Silva, Perry Mason
Household/Family: my husband, Scott & a doodle dog, Ginger We also have kids who have lived with us and are on their own now: J'ontavious, Amishia, Juelez, Kobe, Chance, & KP, Jennifer, Jan, Grayson, Carley, Brennon, & Quinton, and whatever foster kids they have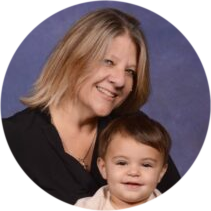 Dana French Taylor
Financial Administrator
dana@apostleslex.com
859-245-1318
Likes: Disney, walks, baking
Favorite Ice Cream: peanut butter
What One Word Describes You: Supercalifragilisticexpialidocious
Books/Movies/TV: books– Stephanie Plum series; movies– Pretty Woman; TV– Nashville
Household/Family: mother of 3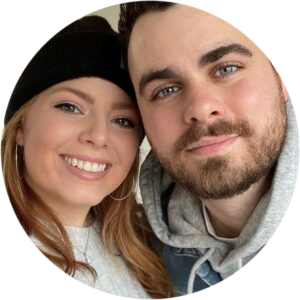 Samuel Hood
Youth & Young Adult Pastor
samuel@apostleslex.com
Likes: Reading theology, drinking good coffee, making music, and backpacking

Favorite Ice Cream:

Mint Chocolate Chip

What One Word Describes You:

Curious

Books/Movies/TV:

Both Paddington films are masterpieces. I could happily enjoy The Office and Parks & Rec until I die. And finally, the Brothers Karamazov is the greatest novel ever written.

Household/Family:

Husband to Maddie and proud Papa of our dog Poppy and fish Stewart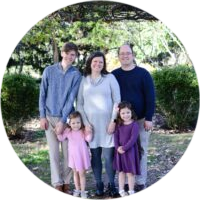 Laurie Armstrong
Children's Ministry Pastor
laurie@apostleslex.com
Likes: Coffee, reading, crafts, baking, family time, Green Bay Packers
Favorite Ice Cream: Blueberry Lime Cheesecake from Crank & Boom, otherwise Cookies & Cream
What One Word Describes You: Hopeful
Books/Movies/TV: Historical fiction, all Jane Austen; Pride and Prejudice (BBC version), Sound of Music; Call the Midwife, Downton Abbey, The Office
Household/Family: Married to Matthew, mom to Dominic, Eleanor, and Caroline
Maddie Hood
Worship Leader
maddie@apostleslex.com
Likes: Reading, baking, and weightlifting

Favorite Ice Cream:

Moose Tracks

What One Word Describes You:

Caring

Books/Movies/TV:

Pride and Prejudice, Body Keeps the Score, Parks & Rec, all-things-Star-Wars

Household/Family:

Wife to Samuel and proud Mama of our dog Poppy and fish Stewart.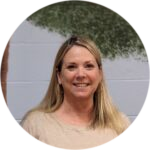 Debbie Gaines
Parish Administrator
debbie@apostleslex.com
859-245-1318
Likes: Getting together with family & friends, going to the beach, dancing – specifically Argentine Tango
Favorite Ice Cream: Turkey Hill Chocolate Peanut Butter Cup
What One Word Describes You: Compassionate
Books/Movies/TV: The Nanny; Dateline
Household/Family: Proud Mama of 3 grown sons and proud Grandmama of 1 grandson.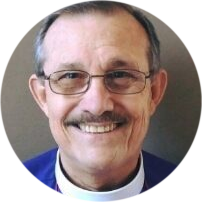 Doug Woodall, Sr.
Adjunct Pastor, retired bishop
padre_dsw@yahoo.com
859-245-1318
Likes: preaching, reading, discovering agreat restaurant, seeing my wife or kids laugh, schnauzers, British television
Favorite Ice Cream: Graeter's Chocolate/Black Cherry
What One Word Describes You: Caring
Books/Movies/TV: favorite authors– John Grisham, Lee Childs; genre – legal thrillers; movies– Forrest Gump, It's a Wonderful Life
Household/Family: My wife, Pam; daughter Lizzie; 4 schnauzers and a cat